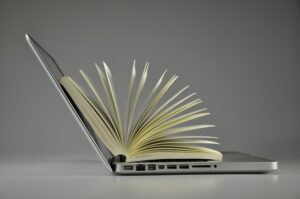 Looking for a better way to manage your awards' public access compliance status?
The Public Access Service provides researchers and administrators with time-sensitive approaches to compliance that compliment their work flow. From immediate review to long-term maintenance, our free services help you keep your publications and awards ready for the next progress report.
MyBib Check-up
Our Check-up service is a rapid review of your NCBI My Bibliography followed by assistance in submitting noncompliant publications to your funders' public access repositories.
Custom Compliance Reports
Do you have an NSF, DOE, DoD or other non-NIH award? Our Custom Compliance Report service is a comprehensive review of your CV bibliography to determine your publications' public access status.
PARTNERS – 365 Compliance Assistance
PARTNERS offers PI's and research administrators the year-round convenience of our BuckySubmit, Check-up and Custom Compliance Report services combined into a comprehensive approach for any size research unit.
PARTNERS services include:
A shared Box folder to add accepted manuscripts for immediate review and submission to funders' repositories.
Regular, tailored noncompliance updates, along with next-step recommendations.
NCBI My Bibliography Tune-ups.
Custom compliance reports for non-NIH awardees.
Annual award and researcher literature searches to discover unknown publications.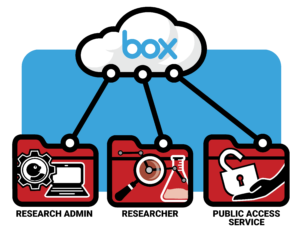 How does PARTNERS work? We tailor our services to your award management needs.
Examples of the program in action.
Case Study 1: PI with an National Institutes of Health T32 (training) award and 11 trainees. Each month the PI's grants manager receives an emailed update that reports on any noncompliant publications associated with the award. PAS staff add those publications to the PI's My Bibliography, where they along with any noncompliant publications already on the My Bib are reviewed. Recommendations on how to bring these papers into compliance are included on the update. Accepted manuscripts added by trainees to the shared folder are submitted to the NIH's PubMed Central repository and also placed on the PI's My Bibliography, where they are monitored until fully compliant.

Case Study 2: PI with Department of Energy awards. The PI's assistant submits publications to their shared folder as they become accepted. The accepted manuscripts are reviewed and submitted to the DOE's PAGES public access repository. A submission receipt for each paper is added to the shared folder for compliance proof. The PI doesn't want monthly updates, but asks that their awards receive annual literature searches to ensure that all publications associated with the awards are known.

Case Study 3: Center with a PD/PI and 16 researchers. Newly accepted papers from the PI and their researchers are added to the shared folder for immediate review and submission to PubMed Central. Publications associated with the center's awards are added to the PI's My Bibliography. Each month the center's research administrator receives an update of any noncompliant publications related to the center's awards. Six to eight weeks before staff submit the center's primary award progress report they receive the results of a literature search highlighting any publications associated with the award not on the PI's My Bibliography. The search includes a review of center researchers' ancillary work.
Want to know how your publications and awards can receive the same level of compliance protection? Contact us today to learn more about the PARTNERS program.
"PARTNERS has been exceptionally reliable and adaptable to our needs, sending regular reminders about publications not in compliance and drastically simplifying the public access process. We highly recommend PARTNERS to any research lab with NIH funding, as their expertise has greatly reduced the burden on our research team."

Gilmore-Bykovskyi Lab, UW BerbeeWalsh Department of Emergency Medicine
"PARTNERS staff always provide accurate and timely compliance updates and respond quickly to questions and concerns big and small. With its flexible approach, PARTNERS allows you to customize your services so what you receive is of most use to you."

UW-Madison Social Science Research Services